My name is Jonatan Risberg and I work as a film producer with advertising and information films for companies.
In 2015 I attended Focus Business School which was a really rewarding, inspiring and educational course that I highly recommend.
The company is doing well and I am deeply grateful for the skills development that the course has provided.
We are Dragana Grbic-Hasibovic and Zlatan Hasibovic from Sarajevo, Bosnia and Herzegovina. When we first met FBS (many thanks to Robert and Sandrina in Rafael), Dragana was working for an non-governmental organization and we were Herbalife Nutrition Distributors. We had one business venture in agriculture the year before and it was a complete disaster.
Our Herbalife Nutrition business was falling apart. And overall, we were not in good situation. In first lessons of FBS, we found out that we were not thinking about the principle of the Seed, and later we found many more mistakes which we were making.
However, we found the cure for all the problems. We started with reading the Bible. In the beginning, we started with thinking about the principle of Seed and Storage. Even though we had very little money, we started with the Samaritan Purse and a little bit later with Tithe. Also, we learned about Mission.
Now we have started a Marketing, Event Management and Consulting Agency that is growing, Herbalife Nutrition business is going to the absolutely new level, and we have our Mini Gym (Small Fitness Center). And in these times of Covid-19, when a lot of businesses are not working, God has given us tools to keep everything running, and to plan new ventures.
Thank you FBS
Hello my name is Joseph Anthony and I´m from Negombo Sri Lanka. I used to be a fisherman but after attending to FBS school God spoke to me to start a plastic recycling business. This was more than 2 years ago.
Now we collect more than 50 tons plastic waste per month and turn it into new plastic pelletine that we sell to the local plastic producers. With the help of 10+ staff we run the operations and we buy plastic from around 200 resellers that collect plastic waste.
Also, we help other organisations and entrepreneurs to start recycling projects. We build most of our own machinery. In 2019 the goverment appointed our company RNA plastic recycling center to help develop a system for collection and recycling of waste in Sri Lanka.
God have given me a vision to start recycling centers all over the island. I also want to start FBS schools to support the entrepreneurs just as I got a life change through this classes i want others to have the same opportunity.
My name is Priscilla Simoes. I went to a FBS traning in Sorocaba in Brazil May 2019. It was a powerful turnaround for me and my business. After been running a school for 17 years I felt a bit tired and had even been playing with the idea of retiring. But during the training my original vision was revived to the extent that I had hard to sleep in the nights and I was renewed in my calling to business.
I went back to my business and made a number of changes which resulted in a tangible, improved atmosphere among our staff and in the extension to affect even the environment of the students. Our school is now expanding both in number of students and we are opening new branches in other cities, even abroad and we are upgrading our educational system. I feel that our best time is ahead.
My name is Moses and I went to FBS 2015 in Kigali, Rwanda. During this time I had great financial difficulties, I didn't have enough money for food, clothes and transportation but I had a desire in my heart to become an entrepreneur.
After the school, the Lord opened doors for me to get involved in a business that I later could take over. Today I´m running three different businesses with 22 employees. My life has had such a turnaround and I'm so grateful to the Lord and what I have learnt in FBS.
Deborah Rosman, 30, is a trained information designer and currently runs as many as three different companies. She runs an interior design company and two cafes. One of them is a seasonal cafe in the archipelago outside of Nyköping, which during the first season had sales of SEK 2 million, in 41 days. When she started Focus Business School (FBS) she was already running a business, and already had a lot of experience about what it means to run her own business.
- For me, the most important thing has been to link what I do in working life with my Christian faith. My calling is not about being a pastor, but I am doing what I am good at. I become a link between the church and my area. Putting what I do in a biblical perspective has been most important to me, says Deborah Rosman.
She does not hesitate for a second when it comes to recommending the course to others.
- There were many in my class who did not have a company before, and those who actively want to start a company get that help. But I can still recommend FBS to anyone who already has a company and is a Christian. Partly because you get to meet other Christian entrepreneurs, but also to gain a deeper understanding of the purpose of what you do. That God has put us in the everyday we are in for a reason, she says.
I attended Focus business school 2013 and it gave me a good & solid foundation to stand as an entrepreneur, but also in one's personal finances.
The unique thing about the course was that the teachers were very successful and taught with great experience, and they were encouraged to use their gifts in the business world.
Highly recommend the school.
I was only 22 when I left Focus Business School out of curiosity. But for each lesson I became more and more embarrassed and motivated.
Today, I am a partner in the company I worked for at the time. We have increased our sales by 300 per cent in one year after I took up my position as Deputy CEO.
Dreams become reality. It was a major development for the students and companies.
FBS has restored balance and hope to my ministry. For over 20 years we led many people to Christ, only to see later that the most energetic and motivated of them left the country for a better life. That caused a lot of confusion and discouragement, and we didn't know where to look for a change. FBS was the answer that we were looking for!
Through FBS God has restored the hope and the vision that we can build something that will impact generations. Now, our members are equipped to make better financial decisions, our youth are dreaming to make an impact in our country, and our churches have gained stability and momentum again.
I highly recommend this tool to those who are looking to see the Kingdom of God manifested in our generation.
Pastor Vasilică Croitor
Constanta Romania
My name is Pisko Bwiga. I´m 26 years old and I´m working in a barbershop in Bukavu in Congo-Kinshasa. When I started FBS school I didn't take anything seriously, but as we went on with the lessons, I discovered that this training was very important to me both spiritually and financially.
I am grateful to God for the vision to start this school because I have a great testimony, my life is being impacted by this FBS training. In my life, I didn't know many spiritual secrets about business, but today I know quite a few, thanks to FBS!
Even in my career, I have become a role model:
Thanks to FBS, I have started a saving habit;
My colleagues are wondering where this school is and how to get there;
FBS has given me a renewed vision in my spiritual life;
FBS taught me how to help others in need;
FBS taught me to tell the truth in my work.
I heard about Focus Business School together with my friend John. We both saw that we needed the teaching for ourselves, but decided to translate the material into Greek, so that other people in Greece could have access to this teaching. We got trained as teachers and taught the course for 3 consecutive years since then. Every year the students were very excited, and so were we. I got so blessed teaching it year after year and putting the teaching deeper in me that my business is presently booming. And I have basically applied only a fraction of this teaching because I am currently in the pre launch period.
I have studied Business Administration in a top US University and have been in business for over 20 years, but I have not seen a teaching that is as practical and easy-to-apply as this one. As you go through the teaching you face only one main obstacle: to motivate yourself to apply/do it. Everything is given to you. You just have to adjust it to your situation and simply DO it. I wish every Christian could go through it, because the basic principles that are taught are crucial for every individual who wants to go higher, because God operates through these principles and nobody should be ignorant of them.
Anthony Marmaras
Thessaloniki, Greece
My name is Ange Maloani I´m 28 years old mother of two children living in Bukavu, Congo-Kinshasa. I´m running a small tailoring shop sewing dresses for men and woman. During the Corona epidemic I have also started to sew masks which is now selling in big quantities Since I went to Focus Business School so much has changed in my behavior as well as my ability to manage my finances. The training impacted also my social and spiritual life. From the very beginning of our training I felt so encouraged because it gave me hope that I can do well in life, knowing that GOD wants to bless me.
When I learned about the biblical principle of the seed and the bread it helped me a lot to improve my household income. Now I have learned how to save and to be an investor even with a very small amount of money. If we do business, we should not be afraid of our competitors, even if they are many and we shouldn't forget to put Jesus at the center of our business.
I learned how to tithe. I learned how to organize my work / tasks.
I learned how to develop a good relationship with my suppliers.
I learned how to welcome my customers and give them the desire to come back.
I learned how to be clean in my business, and how to respect my other collaborators, I gave away the selfishness I had towards the people that work with me.
The training helped me to get rid of certain things I did wrong without knowing. It has made me to want to work harder than ever before, to improve my incomes, and to provide for my children and what is missing for my parents.
My name is Justin Rudasingwa and I´m working as a representative for Focus Business School in Rwanda. I was a lecturer at the Kigali Independent University (ULK) for more than 15 years at the Faculty of Economic and Business Studies. In 2013 I met Marco Strömberg and Ola Ekman, with a delegation from Sweden who did a training of trainers for Focus Business School. I attended the training and became a class representative for the teachers.
We have now trained many people in different churches in Kigali. As a result several hundreds of businesses have been started and additionally several hundreds of jobs have been created as well. I have met students who could not eat twice a day before they came to Focus Business School and now they are running businesses and their lives are completely changed.
I left the University in 2015 and FBS gave me self-confidence to start my own business as a consultant in accounting and auditing. Before starting my own business, life was hard and I couldn´t end the month without borrowing to make the ends meet and I had no savings whatsoever. Today, I have 3 full time employees and 5 part time employees. Thanks to the fact that I have started my business I have my own house today, I can pay my expenses in full and I'm planning to open another business in the agriculture sector where there are many opportunities here in Rwanda.
One thing that makes me very happy is that when I go downtown I often come across former students who testify how their lives have turned around after they went to Focus Business school. I'm so greatful to God and all the people who work with Focus Business School.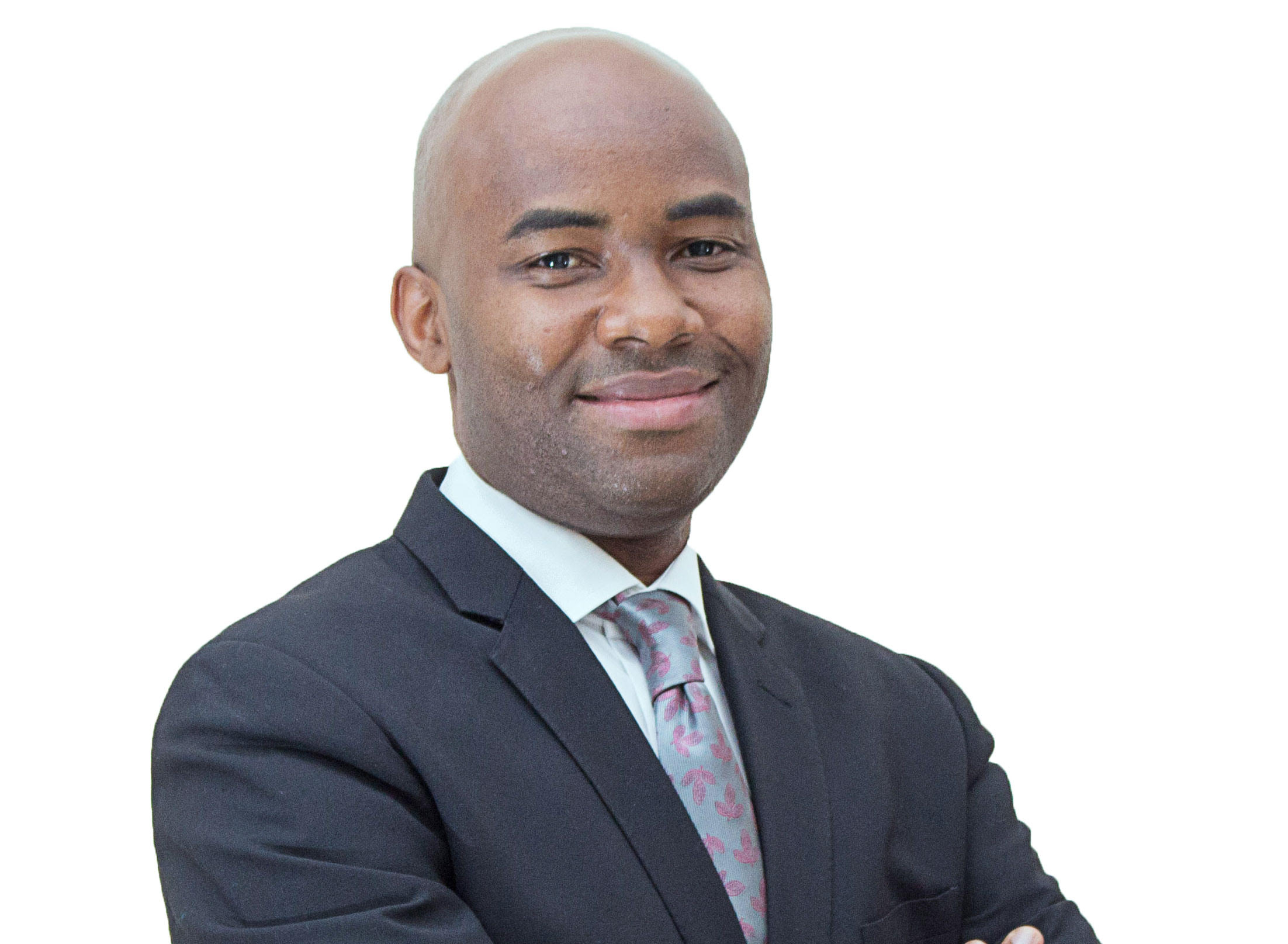 My name is Wliberforce Bezudde and i am the pastor for the City Church International Group in Stockholm. We saw transformation in people's personal finances, businesses and families when Focus Business School came to City Church Stockholm.
People got the courage to start up businesses, got good work ethics and lives changed in work places. The transformation we experienced as an international congregation included a decrease in counseling sessions even with married couples as people began to get financial solutions, lives began to change in the right direction. We thank God for Focus Business School.
My name is ike Ohajekwe. I was already a business owner when I attended FBS. A close friend that was part of starting off FBS encouraged me to join this course. I guess he already perceived my deep struggle in aligning my passion for serving in God's kingdom as Christian & for business a Christian.
And as I sat in the class and listened to my different teachers share from their knowledge, experience and kingdom perspective on the purpose of business & money, something happened deep within my heart or I would say a light exploded in my mind, Suddenly I was free!! Free from a sense of feeling guilty and apologetic for this desire in me to build a kingdom business that honours God and exists to release finances into the local church for the expansion of God's Kingdom.
Now we do business not only in Sweden but abroad too and we are just starting. When I started FBS a had one business now I have four thriving businesses. My only regret is that this course should have been available to me in my teens. I recommend this course to you who loves Jesus, has a passion to build a business and seeks to understand why.
My name is Murui Brigader. Focus Business School has totally changed my life situation. Before I went to FBS, I had big problems paying my bills, my money was never enough until the end of the month and I was involved several times when the gas to my house was turned off because I could not pay my gas bills on time.
What I learned at FBS revolutionized my situation and I now live the second half of my life. After the course, I never fall behind with my bills and I often have money left over until the next income comes. The principles I learned at FBS are principles that my whole family now practices.
Today I run my own business in horticulture with my greenhouses and my business is constantly expanding. I'm also happy that I can now teach my Roma people how to grow more efficiently and I constantly have people coming to my greenhouses and fields to learn. I wish all Roma in my native Romania could attend Focus Business School.